Dining at the RimRock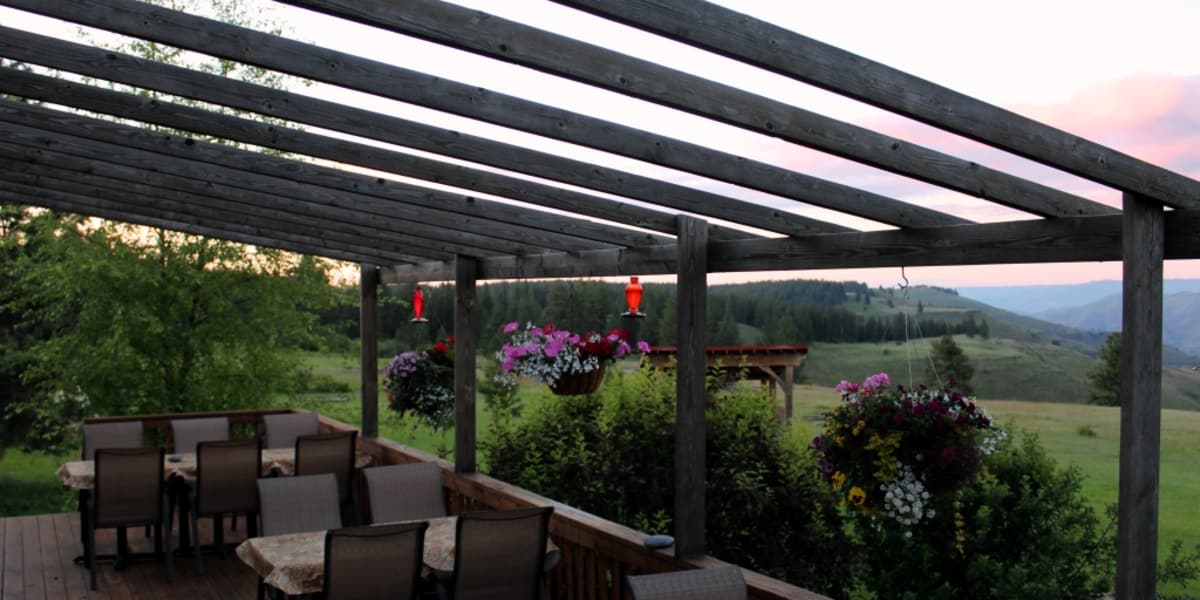 For our guests who will be staying at the RimRock Inn, a full breakfast will be included in your stay. Each morning from 8am to 9:30am you'll wake to hot coffee/tea and a country breakfast that will vary from one day to the next.

Dinners for guests will be available from 5pm to 7:30pm. Guest will be able to choose from a menu of some of our favorite specialities, along with a kid's menu. Advanced reservations are required.

Dinner to outside guests will be limited to Friday and Saturday evenings only. Reservations are required at least 48 hours in advance.