25 Things to Do in Wallowa County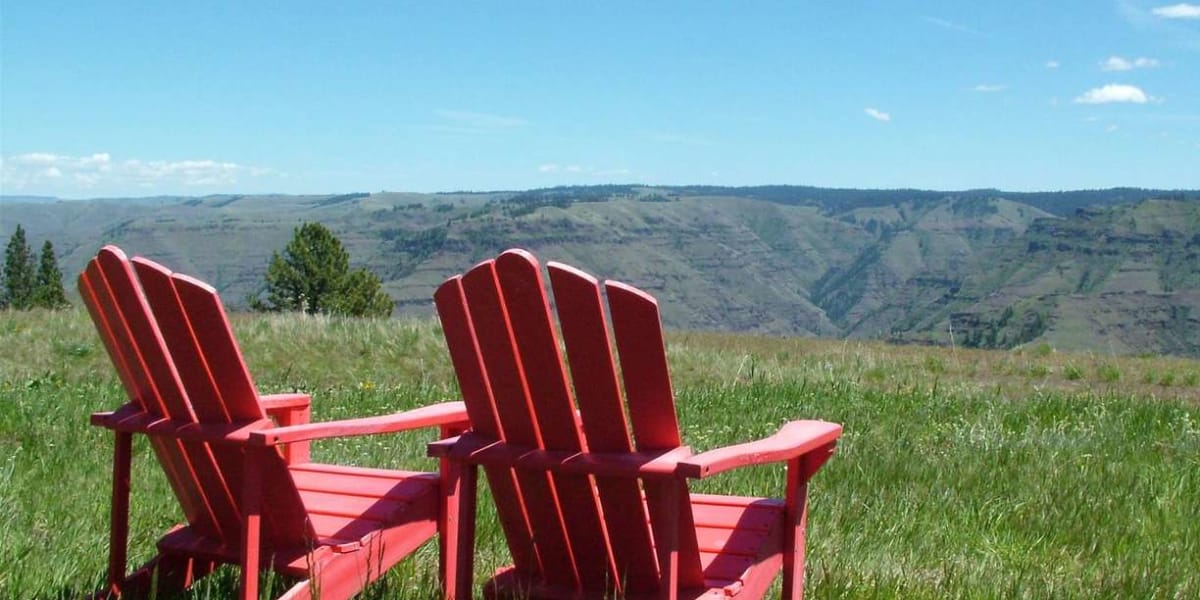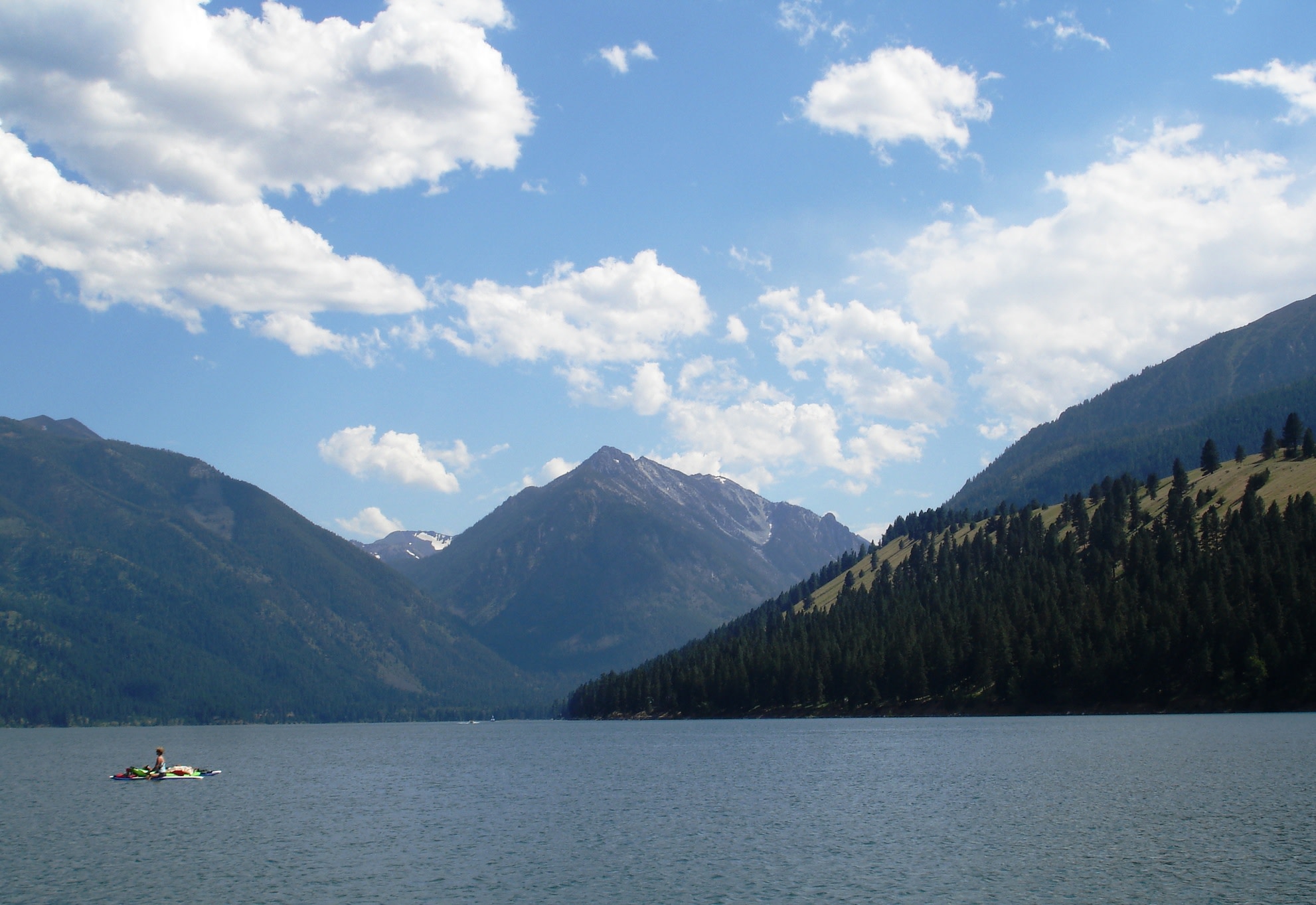 Jewel of The Wallowas
Wallowa Lake & Wallowa Lake Tramway!
Wallowa Lake – a great place for the entire family. (Wallowa Lake 2 min. video). Home of the Wallowa Lake Tramway – a gondola ride to the top of Mt. Howard (8,150'). A stunning view of beautiful Wallowa Lake, Eagle Cap Wilderness, and the Seven Devils. Wallowa Lake Tramway, (541) 432-5331.
Wallowa Lake Family Activities
Kid activities galore at Wallowa Lake –horseback rides, paddle boats, bumper boats, swimming, miniature golf, croquet, go carts, ping pong, horse shoes, video games, basketball & volley ball.
Wallowa Lake Marina
Rent paddle boats, canoes, kayaks, row boats, small motor boats and a 21 foot Pontoon boat. Fish throughout the year. Wallowa Lake set a new world record in 2010 for the biggest KoKanee! Wallowa Lake Marina, (541) 432-9115.


Explore Our Towns
Downtown Historic Walks
If you enjoy historic buildings and main streets; ask about the self guided centennial tour pamphlets of each town in the Wallowa Valley: Enterprise, Joseph, Lostine and Wallowa.
Shopping
Wallowa County's small town flavor provides an abundance of cottage stores to be shopped. Many items are one-of-a-kind, locally made and produced by local artisans. Enjoy a cup of brew at coffee houses, making a choice will be your only difficulty!
Microbrews, Distillery & Wines
Experience a handcrafted beer from one of our microbrewers, or a handcrafted cordial or spirits from the only micro distillery in NE Oregon. Our local vintner produces varietal, pioneer fruit wines and hard cider.
Art Galleries & Joseph Main Street Art Walk
Take a tour of a bronze foundry and see beautiful art bronze come to life! Wallowa County is home to many fine arts and galleries.
Farmer Markets
Starting in early June and operating throughout the summer is open season for local Farmer Markets. Fresh, organically grown vegetables, seasonal fruits and other local products. For times and locations contact the Wallowa County Chamber (800) 585-4121 or check the events calendar.
Courthouse Music Evenings and Other Events
Beginning in early June the music starts and goes all summer! Music at the courthouse in Enterprise and Main Street sites throughout Joseph. Music lovers will find it all -- jazz, folk, bluegrass, rock, and country. Free and fun! For times and locations contact the Wallowa County Chamber (800) 585-4121 or check the events calendar.



Our Heritage
Sunrise Iron!
For a real unique experience tour the Antique Tractor Exhibit on a working farm. Located on Alder Slope, outside of Enterprise, is Oregon's largest collection of historic, restored tractors and other pioneer treasures. Open 12 months by appointment. Sunrise Iron, (541) 426-4407.
Wallowa County Museum
The WC Museum, located on Main Street Joseph, has a collection of artifacts from Wallowa County's pioneer history, as well as the Nez Perce People who lived in this region for thousands of years. Wallowa County Museum (541) 432-6095.
Maxville Heritage Center
The emergence of the Maxville Project reflects the local community's deep appreciation for the preservation of its oral history, photographs, historical structures, and forested landscape. Maxville Heritage Center (541) 886-3670.
Wallowa Band Nez Perce Interpretive Center
The Nez Perce Center, located in the City of Wallowa, is the home of the Wallowa Band Nez Perce Homeland Project. Hear the tragic story of Chief Joseph as he led his people from the Wallowas along the Ne-Mee-Poo trail to escape the U.S. Army. For an inclusive display of Nez Perce photos visit the Nez Perce Photo Exhibit on Main Street, Joseph. Nez Perce Interpretive Center (541) 886-3101.
Auto Tours
Driving Tours & Vistas
Hells Canyon Scenic Byway is Oregon's top byway. Scenic vistas such as the Hells Canyon Overlook and Hat Point Lookout (side trip) that looks into the deepest river gorge in the lower 48, its spectacular. Other local vistas "to not miss" include Buckhorn, Red Hill, and Joseph Overlook.
Historic Barn Tour
Self guided tours are mapped for your convenience in our pamphlet Wallowa County Historic Barn Tour. View or photograph some of the most beautiful historic barns of Oregon. Many located on working ranches in the Wallowa Valley against the backdrop of the Wallowa Mountains.
Outdoor Recreation
Fabulous Hiking
Wallowa County is a hiker's paradise. Miles of trails for all types of hikers and more than 20 peaks above 9000 ft in elevation. NW Forest Wilderness pass required for the Eagle Cap and Hells Canyon Wildernesses.
Wild and Scenic Cycling
Friendly towns offer cyclists roads for travel from town to town or pedal a more challenging trip along the backcountry roads and trails. Wallowa County is perfect for the cyclists!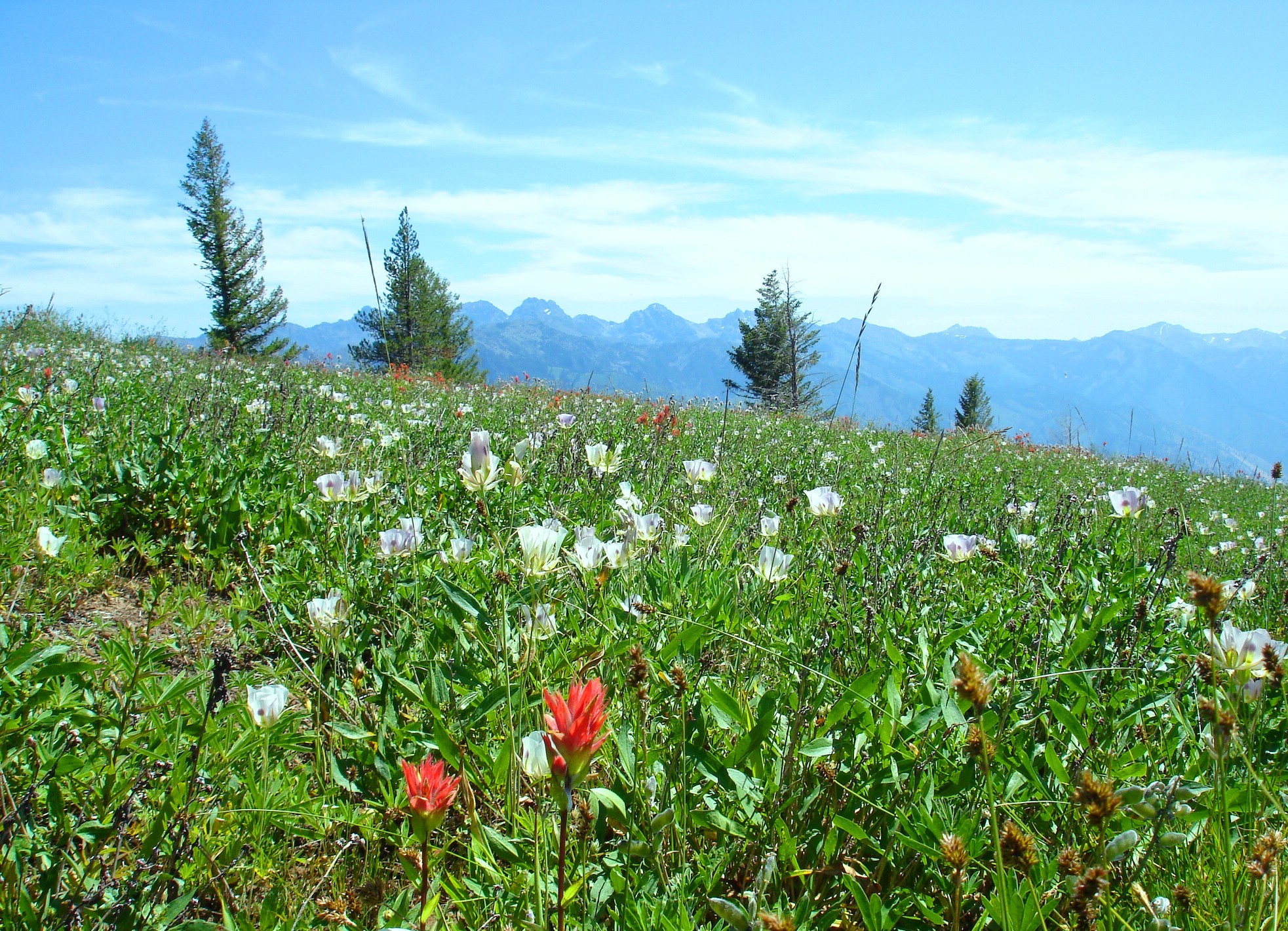 Wildlife & Birding
Zumwalt Prairie, northeast of Enterprise, is one of Oregon's premier sites for observing Birds of Prey. Herds of elk are frequently viewed from the roadside. In your pursuit of wildlife, visit the rugged Hells Canyon National Recreation Area, rich in diverse habitats for – black bear, cougar, elk, mule deer, mountain goats, and bighorn sheep.
Fly Fishing at its Best
The Snake River is listed as the 47th "Best Place" to fish in the world as reported by Field and Stream and the BEST place in the world to catch a steelhead on a fly.
Photography
Wallowa County is a photographer's heaven. From mountain peaks to the alpine meadows; from canyon rims to rugged ravines; from forested areas to the prairies, there is a picture waiting to be captured. Be sure to bring your camera!
Guides & Outfitters
Natural History Tours
Sit back and relax while your knowledgeable guide takes you on a variety of tours. The Wallowa Mountain Institute (WMI) or the Wallowa Land Trust specialize in eco-tourism. Hells Canyon, Buckhorn Overlook, Wallowa Lake Moraines, are among a few sites for visitors to learn the history, flora, fauna, geology, and lifestyle of Wallowa County. WMI provides custom-designed tours.
Rafting, River Boats & Guides
For raw excitement jet boat the Snake River in Hells Canyon. See spectacular scenery, wildlife, and Indian pictographs. OR Raft and fish our wild rivers with a guide, our wild & scenic rivers provide for one of Oregon's best white waters rafting trips.
Outfitters for the Backcountry
Rent a horse, explore, and take a short ride to a spectacular view of Wallowa Lake or ride a horse on a working ranch. Exploring the high lakes of the Eagle Cap Wilderness can be a part of your vacation. Custom-designed guided trips or packing gear to a camp site can be arranged.
Winter in the Wallowas
All of Wallowa Country is a winter paradise for both couples and the rugged winter athlete. Some of the best backcountry skiing and snow shoeing opportunities abound in this remote region. The Wallowas – famed for deep, dry, powder snow; offers backcountry skiers of all skill levels a memorable experience in the backcountry; from gentle touring to advanced telemarking. It can be extreme and breathtaking.
Salt Creek Summit Sno-Park
Salt Creek Sno-park is located 20 miles southeast of Joseph, Oregon on Forest Service Road 39. This park provides 175 miles of designated snowmobile trails and over 20 miles of designated cross-country ski trails. New is the Salt Creek Summit Multi-Purpose Building with a warming room.
Ferguson Ridge Ski Area
A local winter hub for skiers. Services include a rope tow and T-bar. 640 feet vertical terrain. The runs have a great view of the surrounding mountains and valley.
For More information contact:
Wallowa County Chamber, (800) 585-4121 or www.wallowacountychamber.com
Joseph Chamber, (541) 432-0338 or www.josephoregon.com
Wallowa Lake Tourism, www.wallowalake.net
USFS Wallowa Mountain Visitor Center, (541) 426-5546 or www.fs.usda.gov/wallowa-whitman/
Oregon Department of Fish & Wildlife, (541) 426-3279 or ODFW Fish Hatchery (541) 426-4467