Apartment at RimRock
Fully Furnished Luxury Apartment
PET FRIENDLY APARTMENT FOR RENT!
$1000 / Month

AVAILABLE FOR VIEWING
FRIDAY & SATURDAY, OCTOBER 18 & 19

Apartment located 34 miles North of Enterprise

CALL (541) 398-8368 (no texts for initial communication)
Facebook Message or EMAIL (kunahcat@aol.com) if you have any questions

Escape from the ordinary and come home to a beautiful apartment with high ceilings and one amazing view. Overlooking the Joseph Creek Canyon you'll find this fully furnished piece of paradise that offers a totally unique environment. AVAILABLE NOW - the Apartment at RimRock.

PET FRIENDLY! We want to welcome families who are responsible pet owners. There is no carpet anywhere upstairs.
Price: $1000/month
2 Bedrooms
*3 Bathrooms
Monthly
$1200 deposit (does not include first or last month rent)
Includes pet deposit

2 BEDROOMS
1 King Bed in one bedroom
1 Queen and 1 Twin in the other bedroom
Huge Spacious Closets
Bedside Tables and Dressers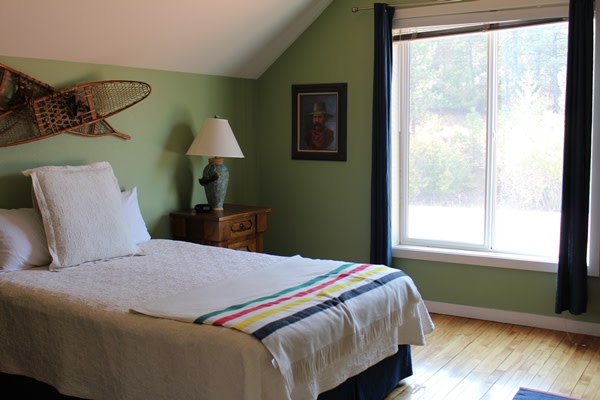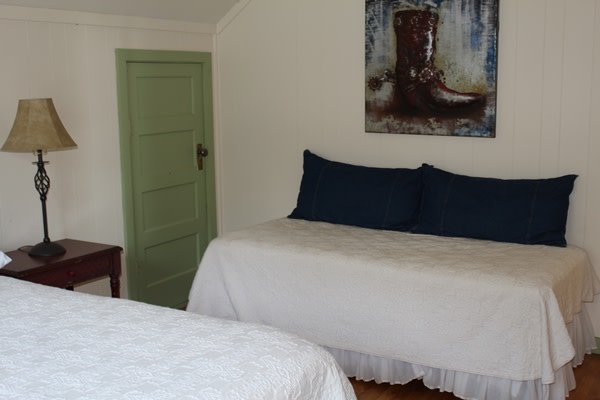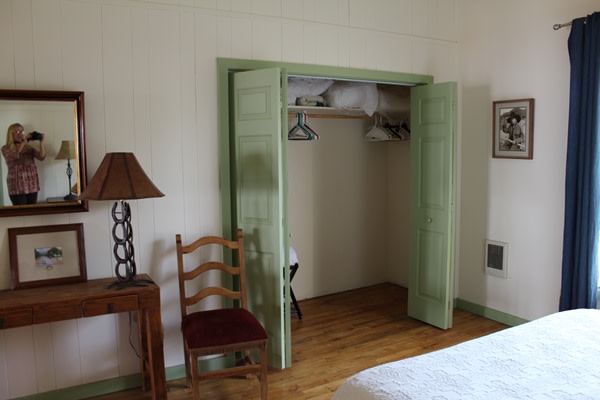 KITCHEN
Electric Stove/Oven
Microwave Oven
Brand New Refrigerator/Freezer
Brand New Dishwasher
Includes pots, pans, eating utensils, plates, bowls, etc.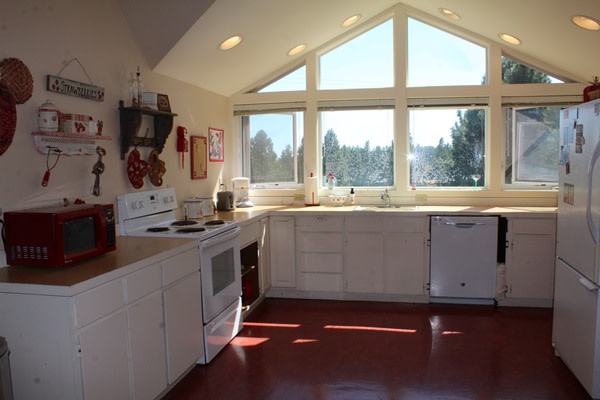 LIVING ROOM
Sofa and Love Seat with TV Viewing Area
Western Decor and Mexican Furnishings
Gas Fireplace with Blower
Private deck with chairs of one of the most amazing views you'll ever see!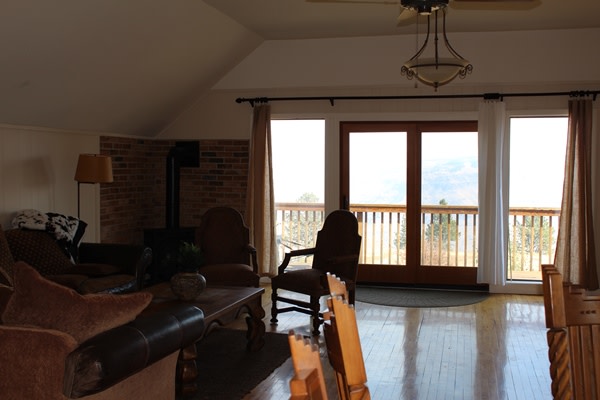 BATHROOM (upstairs)
Washer & Dryer
Claw foot Tub & Shower
Includes towels and wash clothes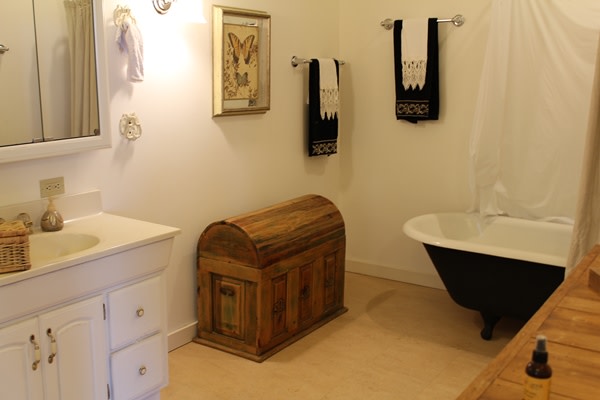 *Two Additional Showers & Bathrooms are located downstairs.

UTILITIES

PROPANE: Renter pays with Ed Staub or Grain Growers
ELECTRICAL: Renter pays with Clearwater Power
WATER: Well Water, no cost to renter. We will show you how our water cistern and filtration system works.
SEWER: No cost to renter

DISH NETWORK - Fully wired and functional. Renter pays
INTERNET - A US Cellular tower is located nearby. Renter pays additional Internet if needed. Hughes @ $130/month

PROPERTY & GROUNDS
You'll have access to the 3 acres of the owned property, in addition to the adjacent BLM land. The apartment is located on a highway. Keep this in mind if bringing pets. Traffic on the highway during the off season is minimal. It gets very quiet in the winter.

STORAGE
Plenty of additional storage area is available

ENTERPRISE SCHOOL DISTRICT does pick up and drop off kids here at this location.