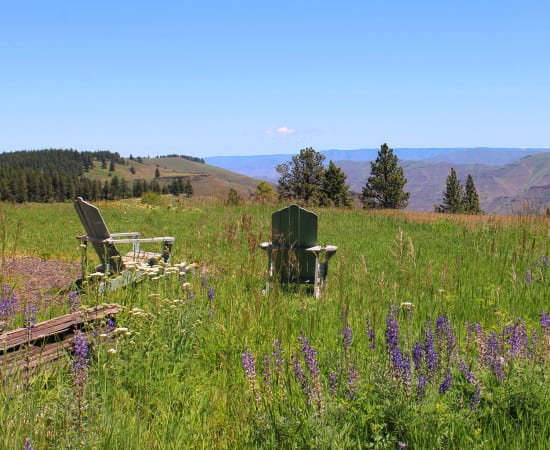 Experience the Magic of RimRock Inn
2020 Reservations Now Available!
Make your reservations today for an experience like no other! Stay in a tipi this summer. Glamp underneath the expansive sky and view millions of stars, or the Milky Way!
Be Our Guest
Experience the Magic of RimRock
This is where rough meets romantic, grit meets glamour and canyon meets classy!

The RimRock Inn has a mission to create "a home away from home". We strive to serve you in a way that shows how much we care about our guests by always providing sparkling clean accommodations in a homey, western atmosphere where our guests are treated like family.
We want you to enjoy this breathtaking beauty, while dining on our favorite family recipes. A full country breakfast is served every morning and is available for our guests!
Learn More
Our Location
35 miles North of Enterprise, OR